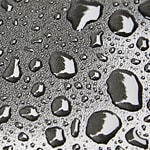 Should car washes take hours? Absolutely not! With a few tools and the right car shampoo, you can wash your car in less than 15 minutes using this quick technique. Before washing your car, you'll want to pre-rinse using a garden hose and spray nozzle. Next, you'll use a car wash mitt and car shampoo to wash off your car, moving from top to bottom.
After washing your car with the mitt, you'll rinse off your car completely, making sure to remove any soap residue. If you have some extra time, you can use a glass cleaner and microfiber to clean your windows. Some additional steps can keep your car exceptionally car, such as clay barring and waxing your car.
You should wash your car at least once a month to keep it looking new. If you want a truly deluxe car wash, stop by Ken Pollock Maserati in Wilkes-Barre, PA for the best services and courteous customer support.